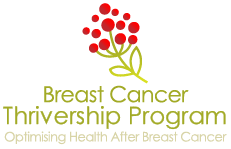 With the rapid changes COVID-19 is bringing to our daily lives, the Thrivership Program team wishes to assure you that we continue to monitor current Government, health and medical advice to determine when we may be able to reinstate delivery of our seminars, rest assured when it is safe for you, our program attendees and our speakers and support team we will reschedule as many seminars as is possible.
Stay in touch with the Thrivership team and be informed of any program changes and updates on our Facebook page at https://www.facebook.com/thrivership/.
We thank you for your patience and understanding during this challenging time.