This app has been designed with "Just Diagnosed" breast cancer patients and existing patients in mind.
Our Goal : Provide you with the most up to date information, familiarise you with what is happening on the Sunshine Coast to support you give you contact to a group of caring people who understand and can identify with you right now.
Contact Person:
Sue Whittaker
Support offered to all patients diagnosed with breast cancer within this district, both public and private patients. No referral needed
Contact Person:
Sharon Shelford
Business Days:
Monday
Tuesday
Wednesday
Thursday
Services:
pain management
rehabilitation
after care
information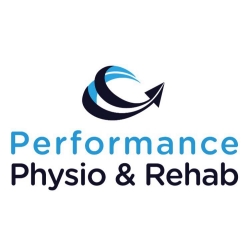 Performance Physio is a clinic which has been providing genuine care to patients since 2005. Exceptionally skilled staff deliver care in a highly professional, respectful and positive manner.
Contact Person:
Katrina Egan
Business Days:
Monday
Tuesday
Wednesday
Thursday
Friday
Services:
physiotherapist
psychologist
fitness & exercise
massage therapist
Sarah is an accredited Clinical Dietitian with 13 years' experience working in a variety of clinical areas within the public and private health sectors in Bundaberg, Cairns and on the Sunshine Coast, with many of those years working in oncology and palliative care where her special interest lies.
Company Name:
Sunshine Coast Haematology & Oncology Clinic
Business Days:
Monday
Tuesday
Wednesday
Thursday
Friday
Provide state of the art Radiation therapy treatment using the latest technology & techniques with an experienced, caring multidisciplinary team
Contact Person:
Stephanie Price
Business Days:
Monday
Tuesday
Wednesday
Thursday
Friday
Medical Oncology & Cancer care services
Contact Person:
Dr Michelle Morris and Dr Jeremy Long
Business Days:
Monday
Tuesday
Wednesday
Thursday
Friday